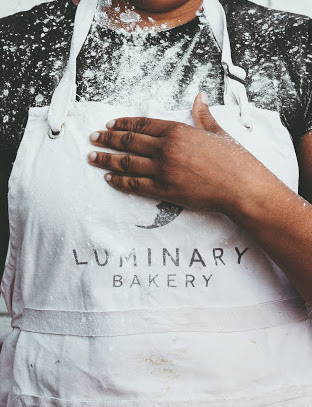 We are Luminary bakery, a social enterprise bakery that supports women to thrive.
In the UK, thousands of women experience poverty, homelessness, violence or criminal activity; this creates disadvantage, it attacks their self-belief & it drastically reduces the opportunities available to them.
Women are living through this right now, in our city.
Luminary exists for these women. We offer skills training, paid employment and a supportive community to help women thrive.
You can join the Luminary family and support our work by visiting one of our London cafe's, ordering from our Cake Shop, purchasing a gift voucher, volunteering or donating to our work.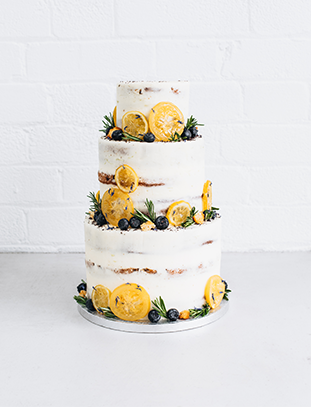 Tell me more?
You can read more about Luminary's model and the impact we have by downloading our 2019 IMPACT REPORT here! Or check out our Women's Programmes page to find out more about our courses.
Bakery
A birthday coming up? Office party? Why not check out our celebration cakes and give the give the gift of a cake with a purpose (bigger than just tasting delicious).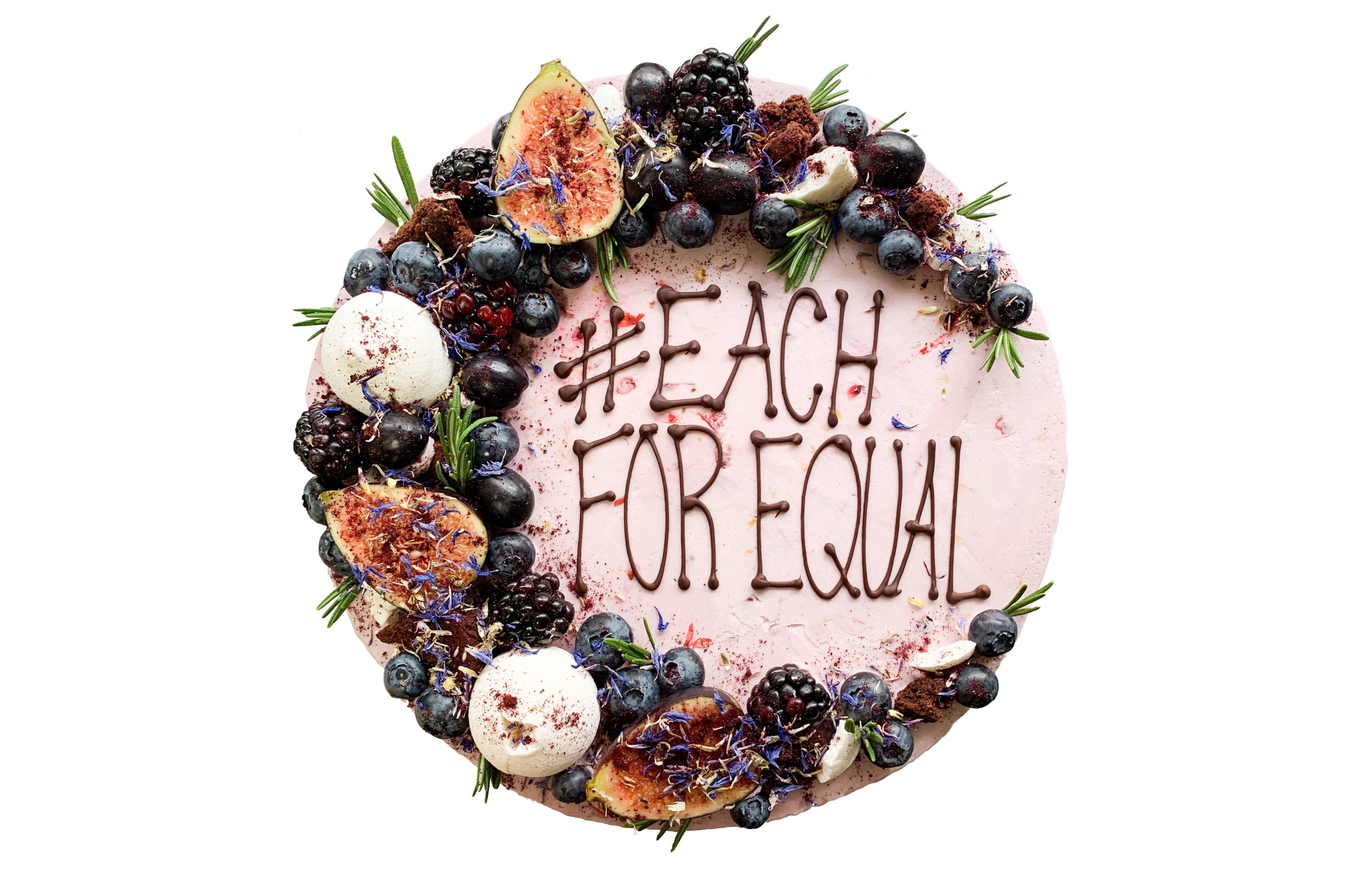 "Before I came to Luminary, my life had fallen apart. I struggled in a world where my voice was unheard and my identity had been stripped from me. Since going through the course, I have regained my confidence, gained life-skills and am on a path to reach my goal of independence. Luminary has gifted me with so many opportunities, I honestly don't know where I would be without them!"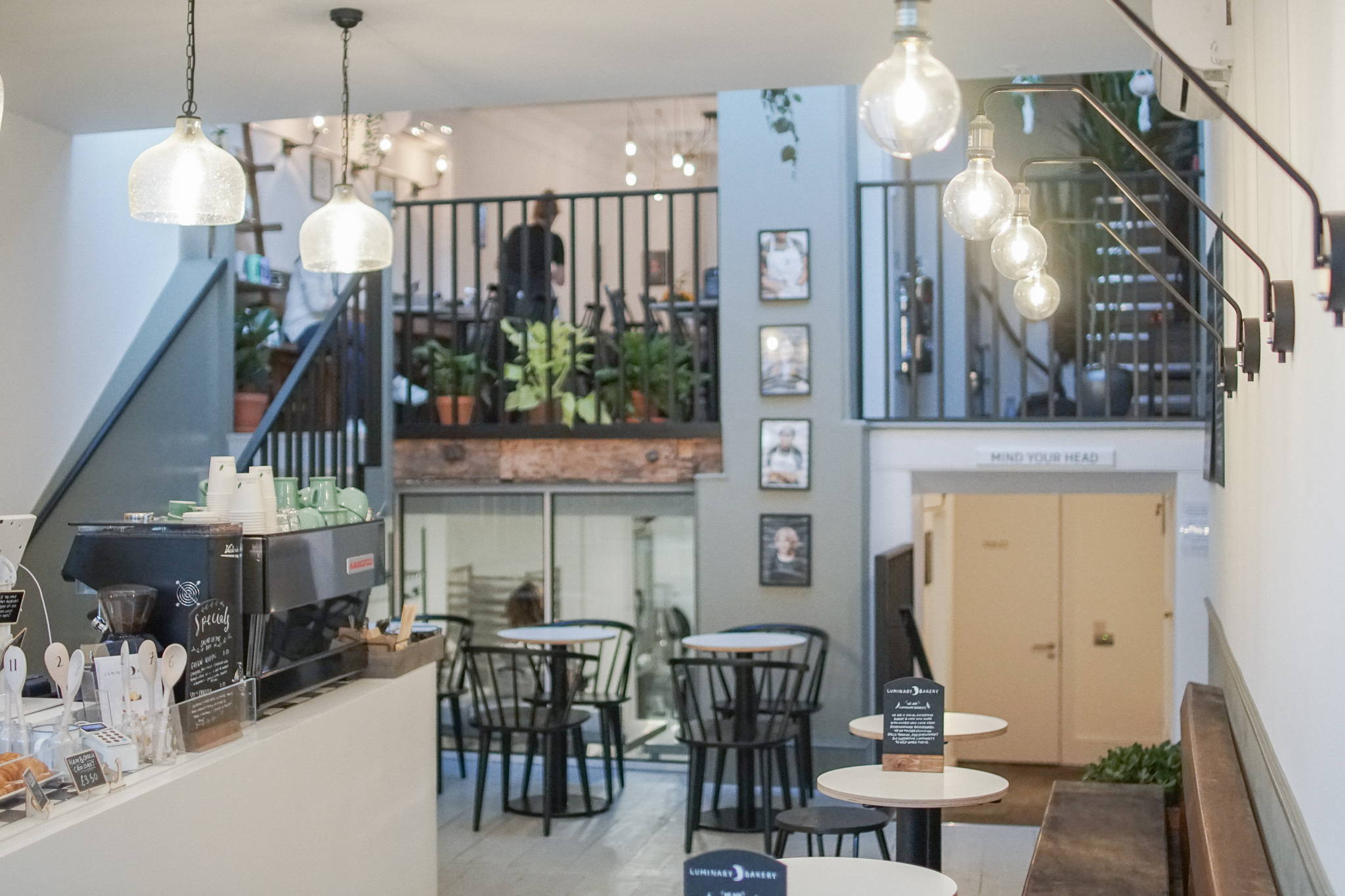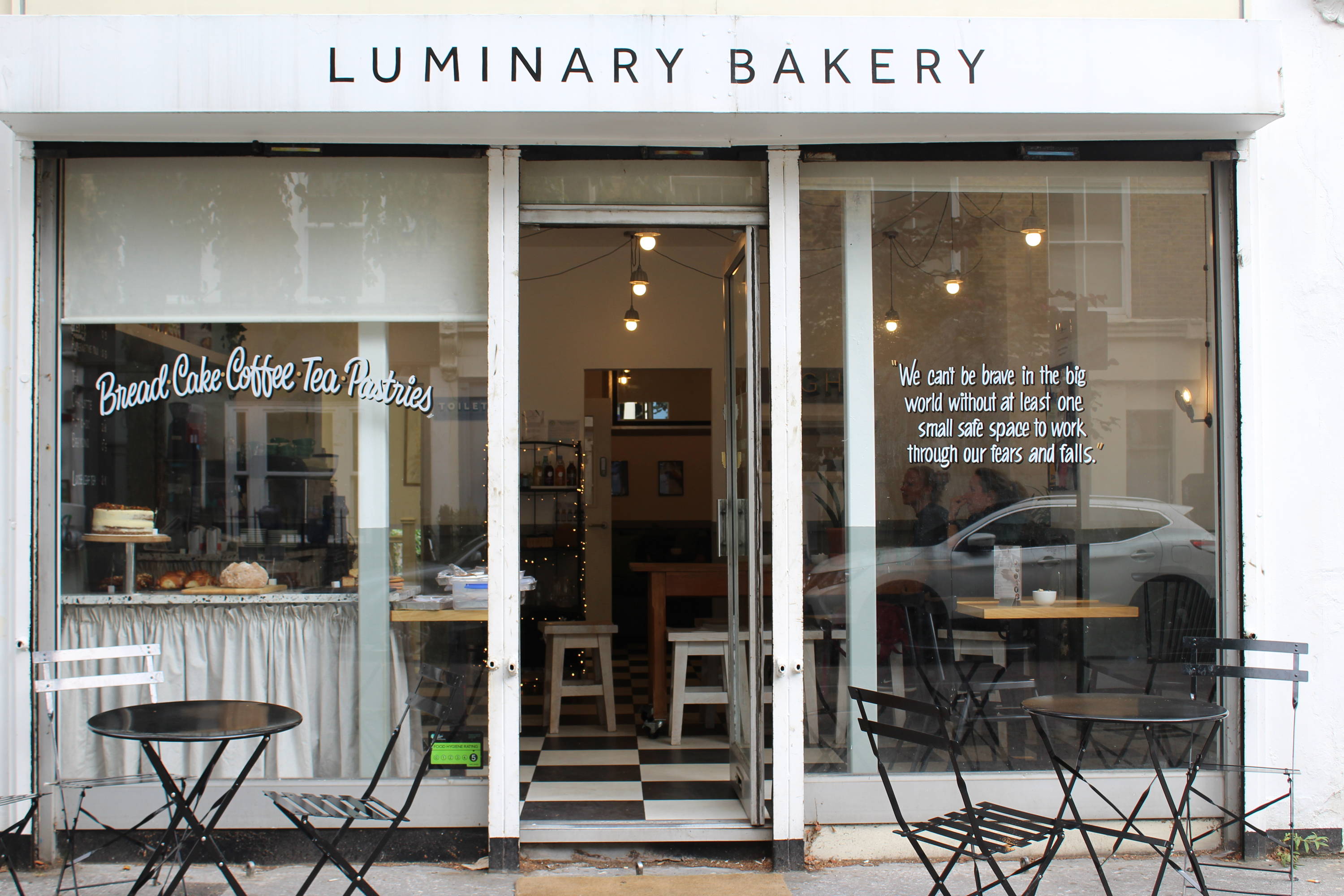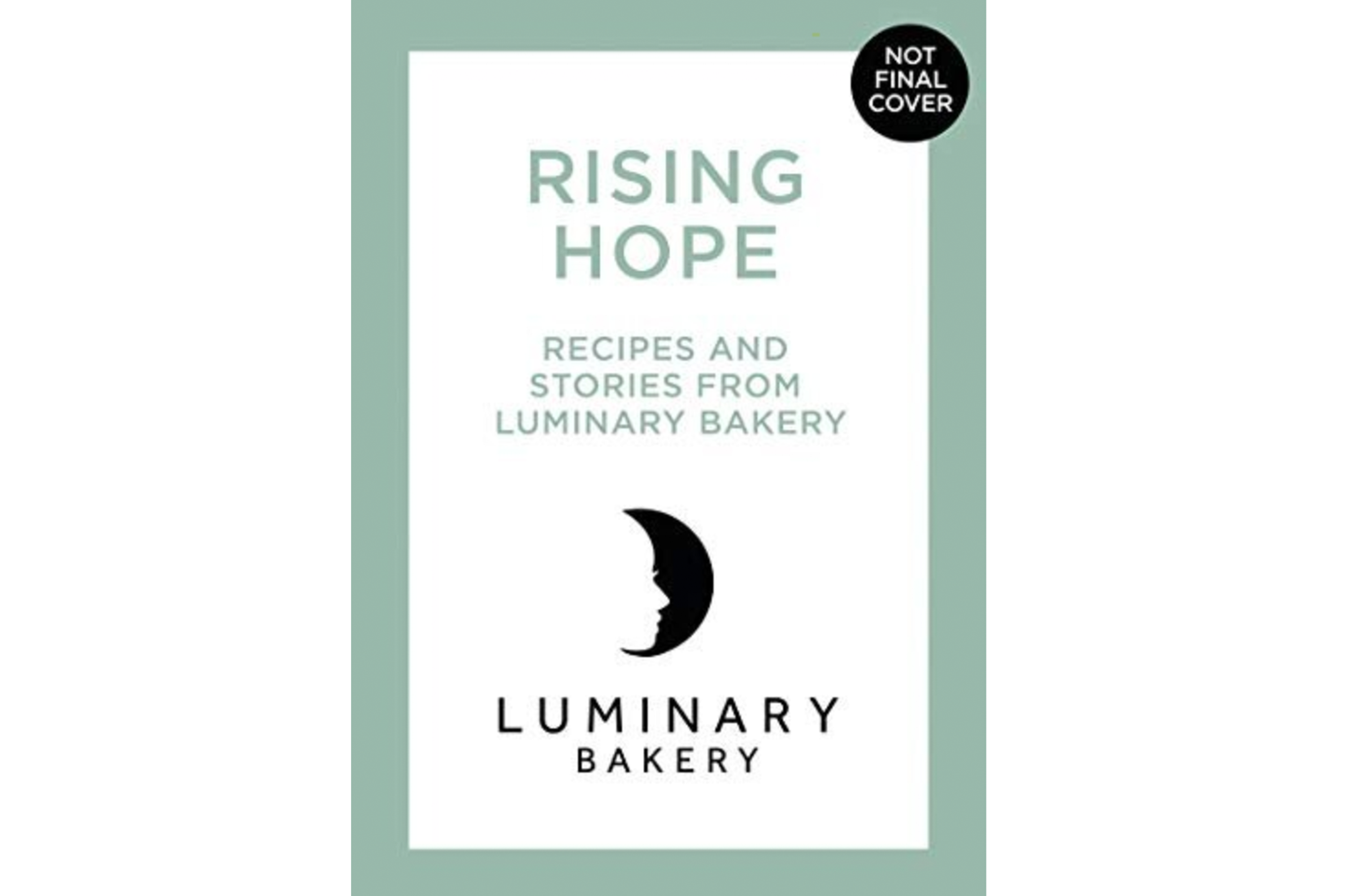 Cookbook Available to Pre-Order
You can pre-order our cookbook now.
Pssssst … it can be shipped internationally! So, although our cakes can't travel by plane, you can still have a slice of Luminary in the comfort of your own home.
"Rising Hope is the cookbook from Luminary Bakery, a social enterprise founded to support disadvantaged women, including those who have been homeless, in prison, or experience violence, by teaching them how to bake.
Combining delicious recipes with stories from the bakery, and the women Luminary has empowered, Rising Hope will take the reader on a journey that shows how anyone, anywhere, can learn how to bake, grow as an individual, and share these experiences with those around them."
What our customers say ...
"We ordered the Victoria Sponge for our baby shower and it was incredibly delicious! We had it delivered via Brisqq (the company they use) and it was delivered in perfect condition with plenty of time. The entirety of our guests loved the cake and complimented how moist and delicious it was...several went back for seconds! I can't wait to have another occasion to be able to order a different flavor and fall further in love with this company and all that they do!"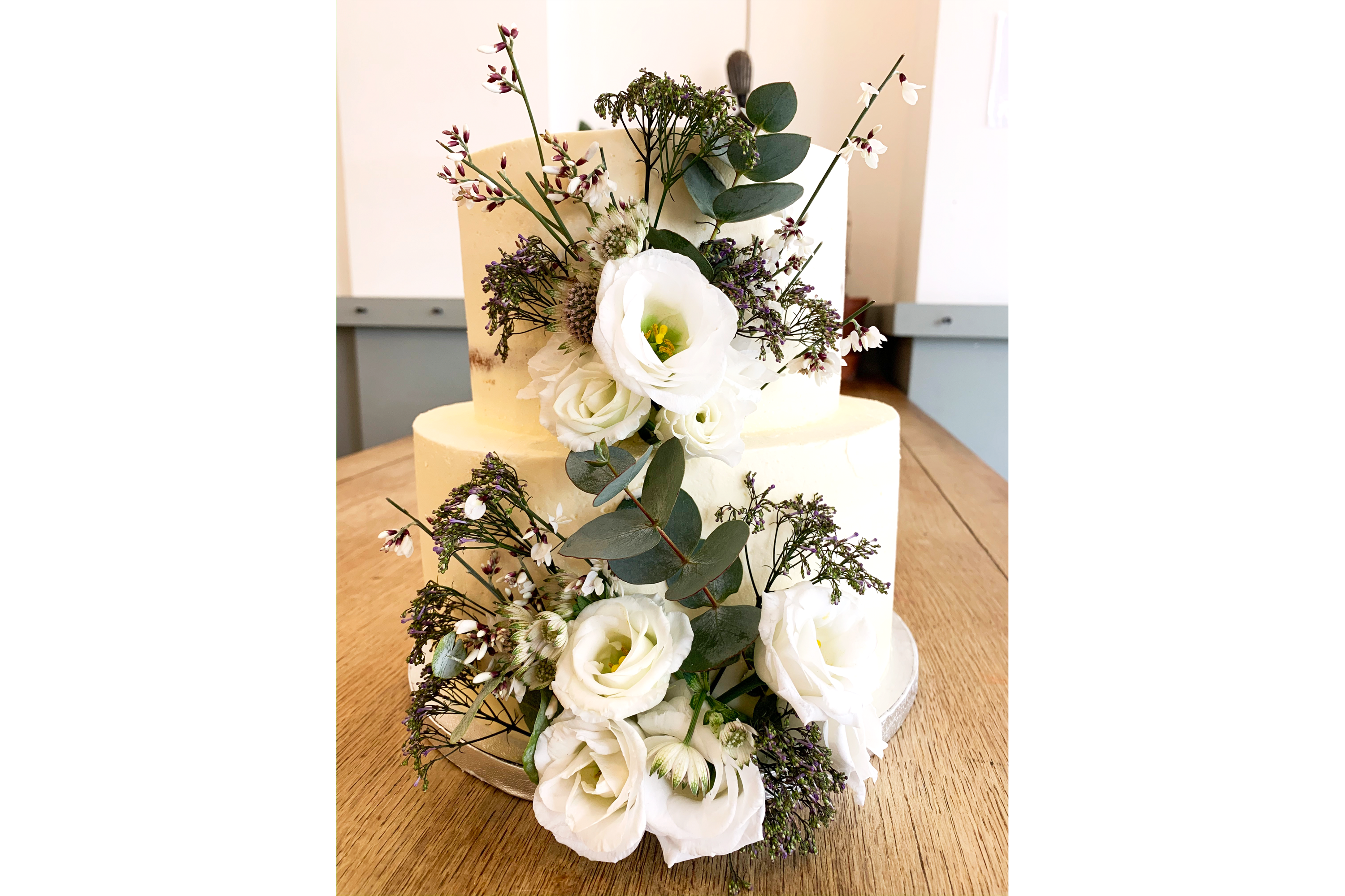 COVID - 19
These are such challenging times for all. With new government guidance, operations at Luminary Bakery have currently ceased until such time it is safe to reopen.
Although operations at the bakery are on a hiatus, our courses and support for our women continue. Our charity team have adapted to this new environment incredibly well and they are doing their utmost to support our trainees and graduates while working from home. Some ways that we have changed the way we work to support our women is to send out weekly care packages, in place of our in-person wellbeing sessions, and our amazing teacher R is guiding lessons via video.
Our trainees really are smashing every challenge thrown at them, as they continue their learning from home.
"I have the skills to make quarantine bread because of Luminary".